It's important to know when your scrapers have stopped working, so you can fix them.
And if someone else makes a change to one of your scrapers, you need to know, so you can check it's OK and thank them.
Over the next day or two, if you have made or contributed to a scraper on ScraperWiki, you'll start to see emails like this.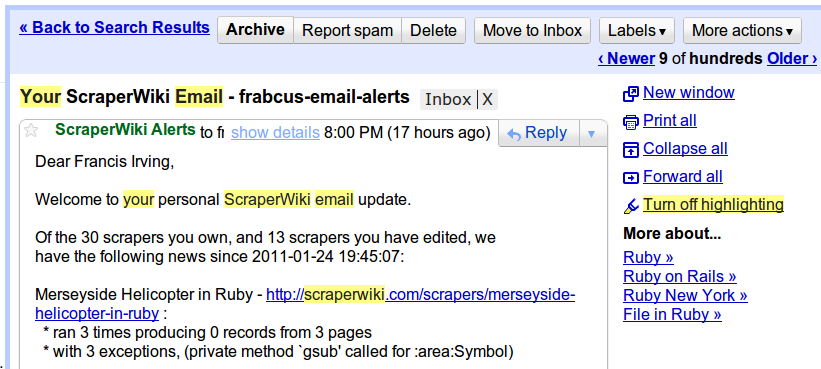 They happen once a day. If that's too much, there's a link at the bottom so you can unsubscribe on your profile page.


We've been testing this in the team for a couple of weeks, but I'm sure you'll have suggestions and ideas for improving it. Let us know!