Quietly, over the last few months, we've been rebuilding both the backend and the frontend of ScraperWiki.
The new ScraperWiki has been built from the ground up to be more powerful for data scientists, and easier to use for everyone else. At its core, it's about empowering people to take a hold of their data, to analyse it, combine it, and make value from it.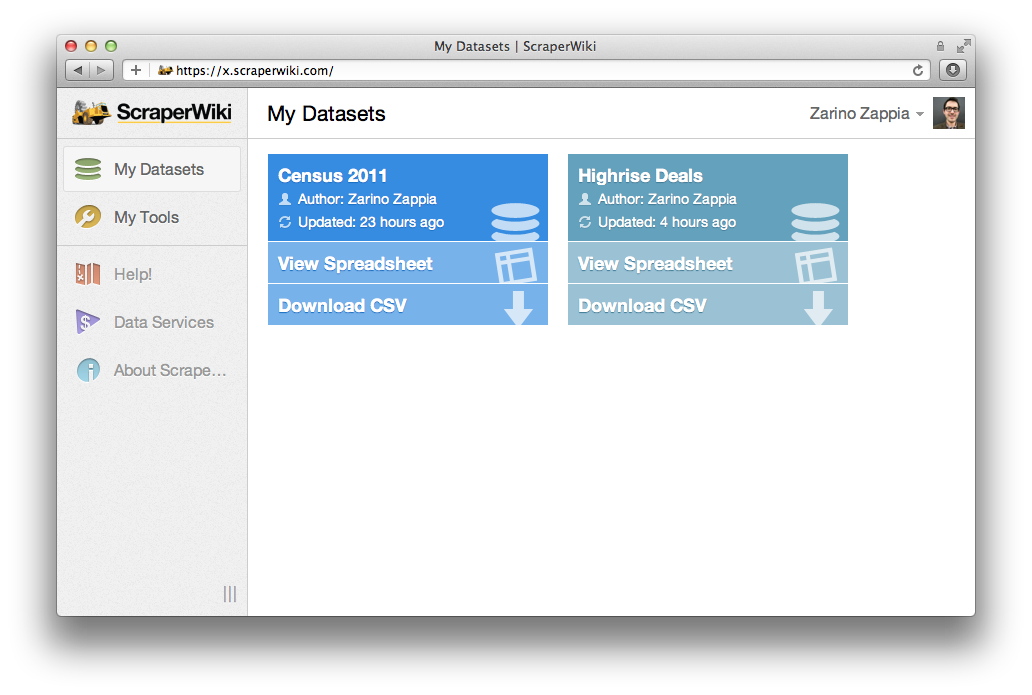 We can't wait to let you try it in January. In the meantime, however, we're pleased to announce that all of our corporate customers are already migrating to the new ScraperWiki for scraping, storing and visualising their private datasets.
If you want data scraping, cleaning or analysing, then you can join them. Please get in touch. We've got a data hub and a team of data scientists itching to help.