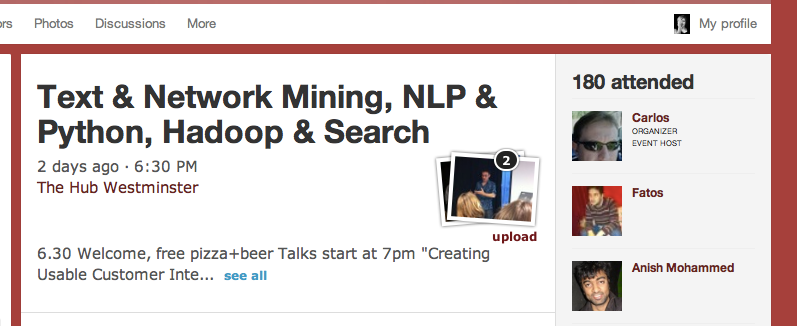 Data Science London run an approximately monthly programme of evening events comprising short talks, beer and pizza. Last week I was invited to give a talk on Scraping and Parsing PDF using Python.
The venue for these events is the Westminster Hub in central London – we were diverted in our approach by the premier for Man of Steel in Leicester Square.
The audience was large, friendly and very diverse. Most, if not all of the audience, were highly technical. There were men in suits and ties, people with piercings, t-shirts and shorts. There were academics, web developers, economists, political science students.
There were four speakers on the evening:
All in all a very enjoyable and interesting evening. I can heartily recommend Data Science London events if you get a chance to go.
Finally a big thank you to Carlos for organising such a great event.