Today is a big day for ScraperWiki – Our new platform is coming out of beta.
Sign up and give it a go! We think you'll like it.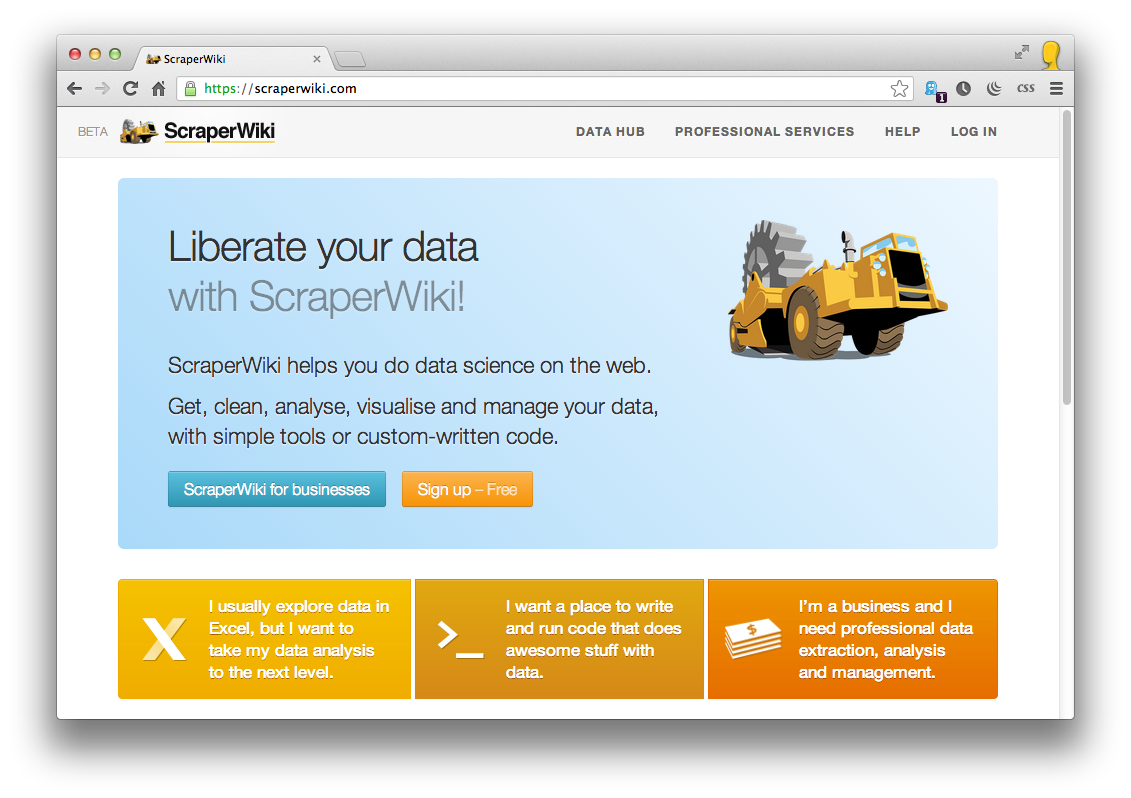 ScraperWiki is about liberating data from silos and empowering you to do what you want with it. You can either write your own code, or use our powerful built-in tools…
…And there'll be more coming. Like one for opening up your data on CKAN, and one for magically scraping tabular data.
If you're a developer, you can write your own tools using git, SSH and any language you like.
We've safely moved all of the existing scrapers and views from ScraperWiki Classic to classic.scraperwiki.com. We suggest you migrate them to the new platform before we shut down ScraperWiki Classic in September – perhaps using something like Ross Jones' awesome migration script.
If you have any questions about the switch-over, or need help migrating, email me at feedback@scraperwiki.com.