Sadly, we have had to withdraw this tool. This is because Twitter have no method to sell low volume data for spreadsheet-style individual use.
Full details
Following our popular tool which makes it easy to scrape and download tweets, we're pleased to announce a new one to get any Twitter account's followers.
To use it, log into ScraperWiki, choose "Create a new dataset" then pick the tool

Then enter the name of the user you want (with or without the @).

If they have a lot of followers it will take a few hours. (And it'll keep updating after that, so the data is always fresh)

Meanwhile you can use other tools to view the data, download it to Excel and more.

For example, using the "Summarise this data" tool, this is what the people who follow @samuelpepys are into in their Twitter bios.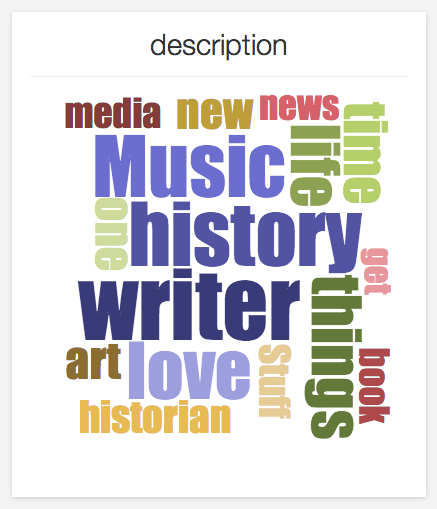 Or, using the "View in a table" tool, here are my followers who mention Python in their bios, sorted by popularity. (Click for a big version)
I did exactly this a few months ago to publicize a job at ScraperWiki. I found all of the people who followed me, sorted them by follower count and filtered to those interested in Python. I immediately had an easy way to reach the most receptive audience for the job. 
Let us know how you use data about Twitter people!