alpha.gov.uk uses Scraperwiki, a cutting edge data-gathering tool, to deliver the results that citizens want. And radically for government, rather than tossing a finished product out onto the web with a team of defenders, this is an experiment in customer engagement.
If you're looking to renew your passport, find out about student loans or how to complete tax returns, it's usually easier to use Google than navigate through government sites.  That was the insight for director of the Alphagov project Tom Loosemore, and his team of developers.  This is a government project run by government.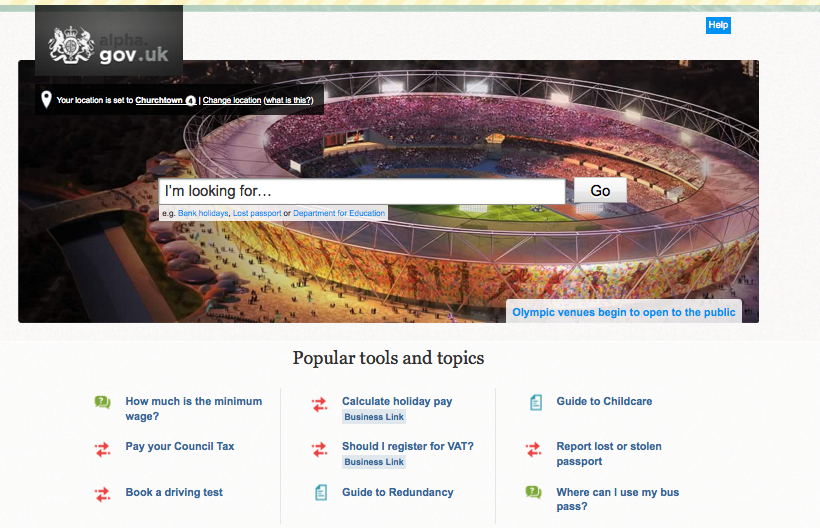 Alpha.gov.uk is not a traditional website, it's a developer led but citizen focused experiment to engage with government information.
It abandons the direct.gov.uk approach of forcing you to think the way they thought, instead it provides a simple "ask me a question" interface and learns from customer journeys, starting with the first 80 of the most popular searches that led to a government website.
But how would they get information from all those Government website sites into the new system?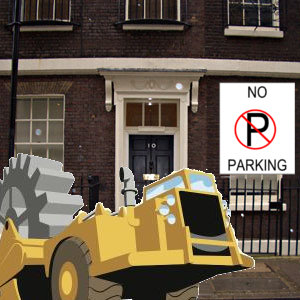 I spoke to Tom about the challenges behind the informational architecture of the site and he noted that: "Without the dynamic approach that Scraperwiki offers we would have had to rely on writing lots of redundant code to scrape the websites and munch together the different datasets. Normally that would have taken our developers a significant amount of time, would have been a lot of hassle and would have been hard to maintain. Hence we were delighted to use ScraperWiki, it was the perfect tool for what we needed.  It avoided a huge headache ."
Our very own ScraperWiki CEO Francis Irving says "It's fantastic to see Government changing its use of the web to make it less hassle for citizens. Just as developers need data in an organised form to make new applications from it, so does Government itself. ScraperWiki is an efficient way to maintain lots of converters for data from diverse places, such as Alpha.gov.uk have here from many Government departments. This kind of data integration is a pattern we're seeing, meeting people's expectations for web applications oriented around the user getting what they want done fast. I look forward to seeing the Alpha.gov.uk project rolling out fully – if only so I can renew my passport without having to read lots of text first!"
Just check out the AlphaGov tag. Because government sites weren't built to speak to one another there's no way their data would be compatible to cut and paste into a new site. So this is another cog in the ScraperWiki machine: merging content from systems that cannot talk to each other.
Alpha.gov.uk is an experimental prototype (an 'alpha') of a new, single website for UK Government, developed in line with the recommendations of Martha Lane Fox's Review. The site is a demonstration, and whilst it's public it's not permanent and is not replacing any other website.  It's been built in three months by a small team in the Government Digital Service, part of the Cabinet Office.