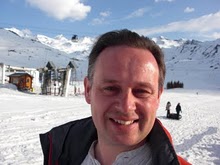 I have an 8 year itch: I spent the first 8 years of my career as an academic ending up a lecturer in physics at UMIST. Then I was a research scientist at a large "fast moving consumer goods" company for another 8 years. On Monday I started work at ScraperWiki as Senior Data Scientist, so called for my great age compared to the many other youthful members of the company.
To my mind there's been a lot of data science in the scientific research I've done: extracting data from odd instrument file formats, mulling over which bits of data are important (and which aren't), building physical and statistical models, and visualising the resulting data to gain insights and convince others.
More specifically I've been writing scrapers for a while. My first scraper was to split out the the parts of the table of contents for the journal, Physical Review E, in which I was – the full table being rather long. At my last employer, I worked out how to scrape PDF files from from the internal reports database-this went well until someone spotted what I was doing and my scraper started receiving an HTML message that said "Please don't do that"! Recently, I've been writing scrapers, and making visualisations on my blog, so when I saw the advert for data scientist positions at ScraperWiki it seemed like too good an opportunity to miss.
I've never worked in an organisation whose members could comfortably fit into a modest sized lift, and I'm looking forward to learning new stuff in a completely different environment!
If there's some data you'd like to extract, analyse, visualise then drop us a line.
I'm also available on twitter, linkedin and my own blog.
*I'm reading a lot of Dr Seuss at the moment!