You may have noticed we launched a completely new version of ScraperWiki last week. Here's a suitably meta screengrab of last week's #scraperwiki twitter activity, collected by the new "Search for tweets" tool and visualised by the "Summarise this data" tool, both running on our new platform.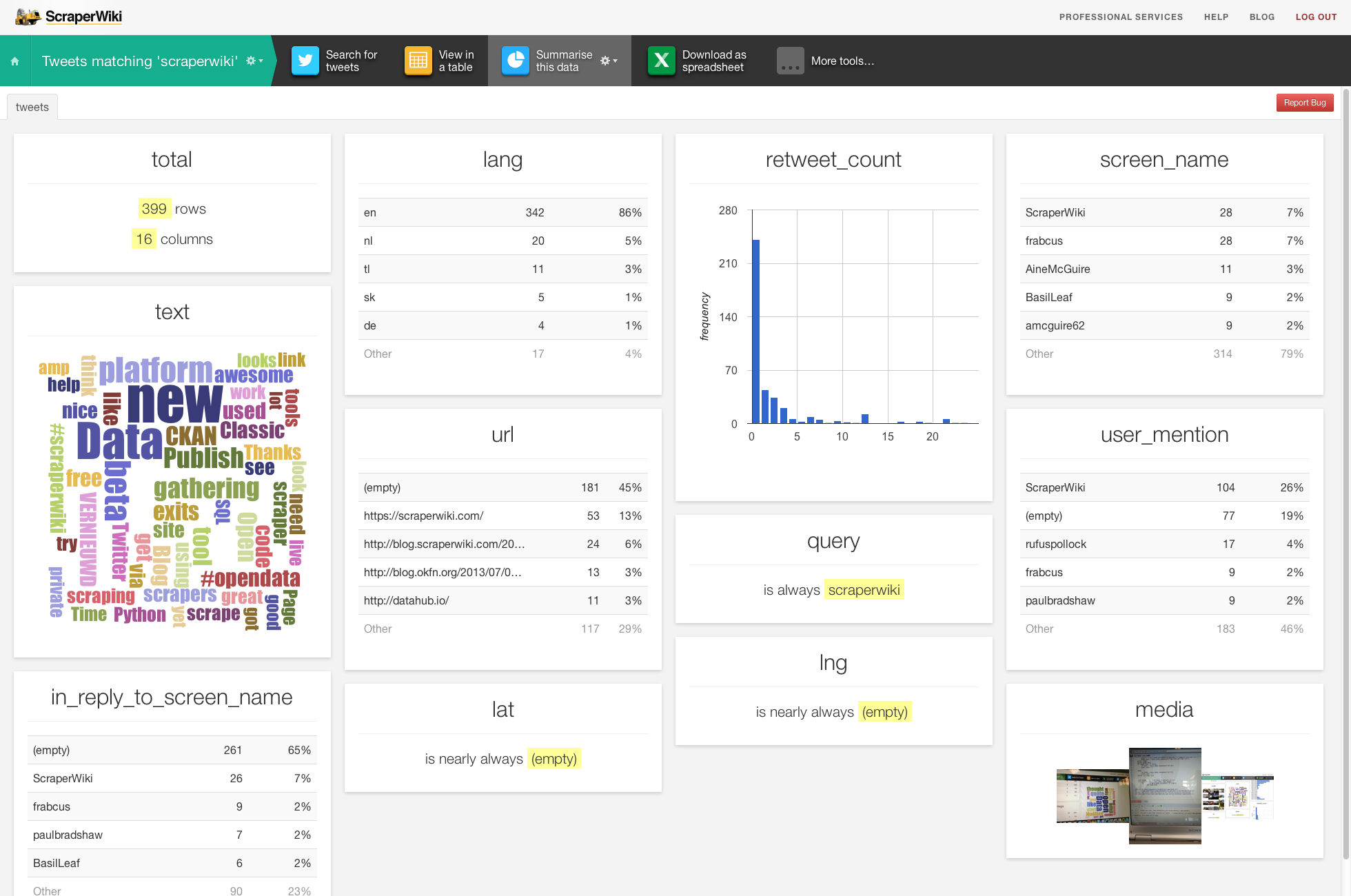 These changes have been a long time coming, and it's really exciting to finally see the new tool-centric ScraperWiki out in the wild. We know you've got a load of questions about the new ScraperWiki, and how it affects our old platform, now lovingly renamed "ScraperWiki Classic". So we've created an FAQ that hopefully answers all of your questions about what's going on.
Take a look: https://scraperwiki.com/help/scraperwiki-classic
If there's anything missing, or any questions left unanswered, let us know. We want to keep that FAQ up to date as the Classic migration goes on, and we'd love your help improving it.