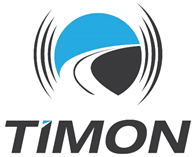 ScraperWiki are members of a new EU Horizon 2020 project: TIMON "Enhanced real time services for optimized multimodal mobility relying on cooperative networks and open data". This is a 3.5 year project, that commenced in June 2015, whose objectives are:
to improve road safety;
to provide greater transport flexibility in terms of journey planning across multiple modes of transport;
to reduce emissions;
From a technology point of view these objectives are to be achieved by deploying sensing equipment to cars, and bringing the data from these sensors, roadside sensors and public data together. This data will then be used to develop a set of services to users, as listed below:
Driver assistance services to provide real-time alerting for hazards, higher than usual traffic density, pedestrians and vulnerable road users;
Services for vulnerable road users to provide real-time alerting and information to vulnerable road users, initially defined as users of two-wheeled vehicles (powered and unpowered);
Multimodal dynamic commuter service to provide adaptive routing which is sensitive to road, weather and public transport systems;
Enhanced real time traffic API to provide information to other suppliers to build their own services;
TIMON collaborative ecosystem will give users the ability to share transport information on social media to enhance the data provided by sensors;
In common with all projects of this type, the consortium is comprised of a wide variety of different organisations from across Europe, these include:
University of Deusto in Bilbao (Spain) who are coordinating the work. Their expertise is in artificial intelligence and communications technologies for transport applications;
Fraunhofer Institute for Embedded Systems and Communication Technologies ESK in Munich (Germany). Their expertise is in communications technologies;
Centre Tecnològic de Telecommunicacions de Catalunya (CTTC) in Castelldefels (Spain). Their expertise is in positioning using global navigation satellite systems (GNSS), of which GPS is an example;
INTECS headquartered in Rome (Italy). INTECS are a large company which specialise in software and hardware systems particularly in the communications area, covering defence, space as well as automotive systems;
ScraperWiki in Liverpool (United Kingdom). We specialise in Open Data, producing data-rich web applications and data ingestion and transformations;
GeoX KFT in Budapest (Hungary). Their expertise is in Geographical Information Systems (GIS) delivered over the web and to mobile devices;
XLAB in Ljubljana (Slovenia). Their expertise is in cloud computing, cloud security and integrated data systems;
ISKRA Sistemi in Ljubljana (Slovenia) are the technical coordinator of the project. ISKRA are developers and providers of process automation, communications and security systems for power distribution, telecommunications, and railway and road traffic;
JP LPT in Ljubljana (Slovenia). JP LPT are fully owned by the municipality of Ljubljana, and are responsible for controlling and managing urban mobility in that city;
Confederation of Organisations in Road Transport Enforcement (CORTE) in Brussels (Belgium). They are an  international non-profit association in the transport area, specialising in technology dissemination and user needs research;
TASS International Mobility Center in Helmond (Netherlands). TASS for this project they are providing access to their traffic test-bed in Helmond for the technologies developed;
Our role in the work is to bring data from a variety of sources into the project and make it available, via an API, to other project partners to provide the services. We anticipate bringing in data such as public transport schedules, live running information, bicycle scheme points and occupancy and so forth. We will also be doing work, alongside all the other partners, on user needs and requirements in the early part of the project.
ScraperWiki has been a partner in the very successful NewsReader project of FP7. We enjoy the stimulating environment of working with capable partners across Europe, if you are building a consortium to make a proposal then please get in touch!
You can find out more about the project on the  TIMON website, and follow our accounts on Twitter, Facebook and Linkedin.
Or if you'd like to get in touch with ScraperWiki directly to talk about the project then contact on hello@scraperwiki.com.
Got a PDF you want to get into Excel?
Try our easy web interface over at
PDFTables.com
!