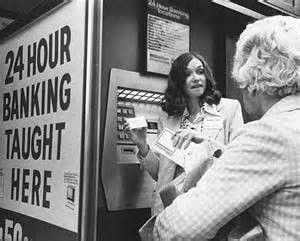 Do you ever:
Need an old bank statement only to find out that the bank has archived it, and want to charge you to get it back?
Spot check to make sure there are no fraudulent transactions on your account?
Like to summarise all your big ticket items for a period?
Need to summarise business expenses?
It's been difficult for me to do any of these as bank transaction systems are Luddite.
15 years after signing up to my smile internet bank account I received a ground breaking message.
"Your paperless statement is now available to view when you login to online banking".
I logged in excited, expecting an incredible new interface.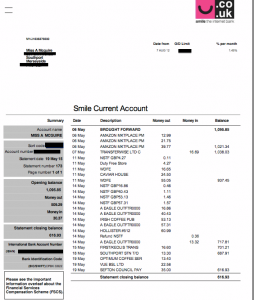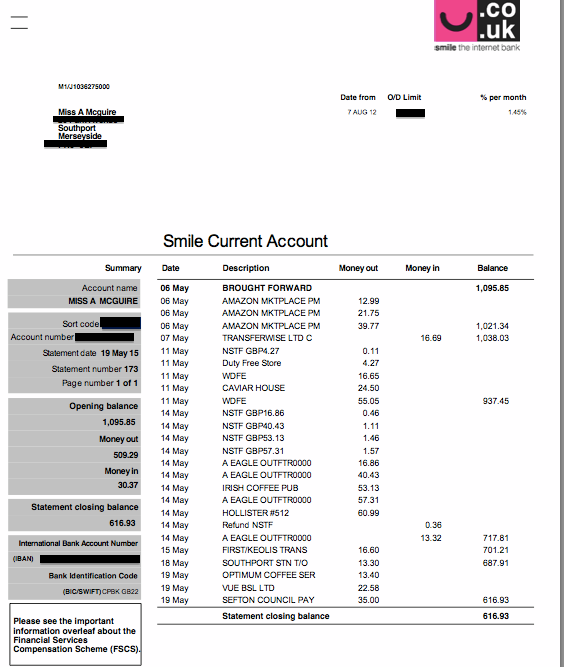 No … it meant I can now download a PDF!
Don't get me wrong – PDF is the "Portable Document Format" – so at least I can keep my own records which is a step forward. But it's just as clumsy to analyse a PDF as it is to trawl through the bank's online system (see The Tyranny of the PDF to understand why).
We know a lot about the problems with PDFs at ScraperWiki and we made PDFTables.com.  I'm able to convert my PDF to Excel and get a list of  transactions which I can analyse and store in some order.  Yes – I have to do some post processing but I can automate this with a spreadsheet macro.
You can see on the example I have included that the alignment of the transactions is spot on and I could even use our DataBaker product to take out the transaction descriptions and the values and put them into another system.
Although we'd love everything to be structured data all the way through, the number of PDFs on the web is still increasing exponentially.  Hooray for PDFTables.com!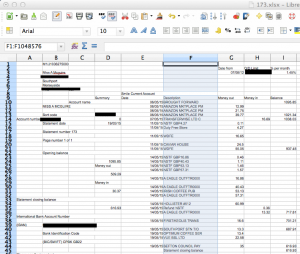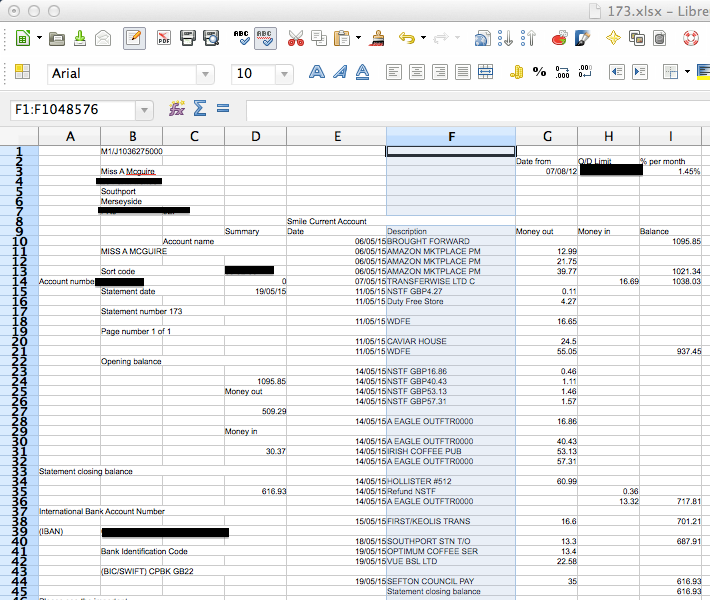 Got a PDF you want to get data from?
Try our easy web interface over at
PDFTables.com
!