There's been a lot of ScraperWiki buzzing going on but not on our site. On Twitter! And I'm not just talking about Scrape_No.10. No, the trend has spread and Edinburgh planning applications are being tweeted out by PlanningAppMap!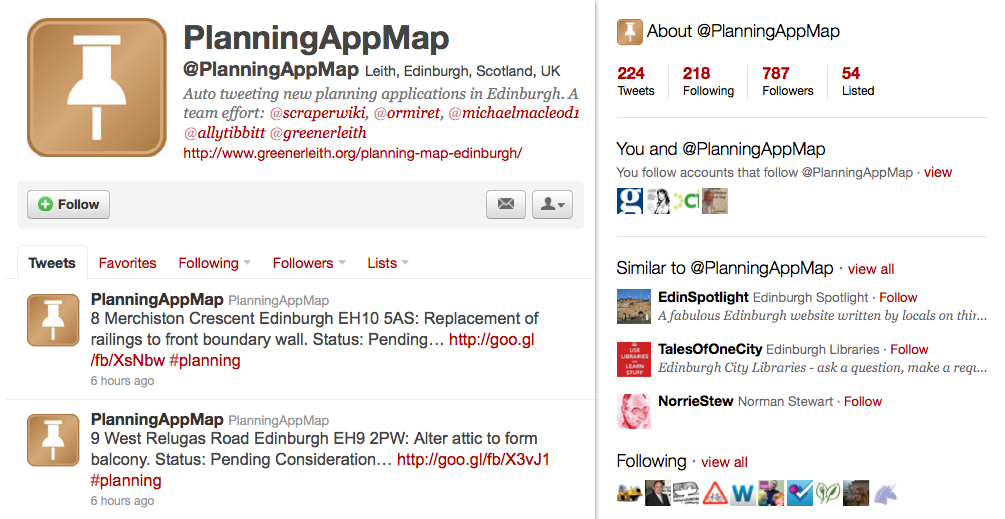 What's great about this (besides preventing angry Scotsmen from rioting when their local pub gets torn down without their knowing) is that this project spawned from our Hackers and Hacks Hack day in Glasgow. The winning pair, former Guardian Local beat blogger Michael MacLeod and developer Robert McWilliam, scraped the horrendous planning applications site and went on to make a map for the Greener Leith site.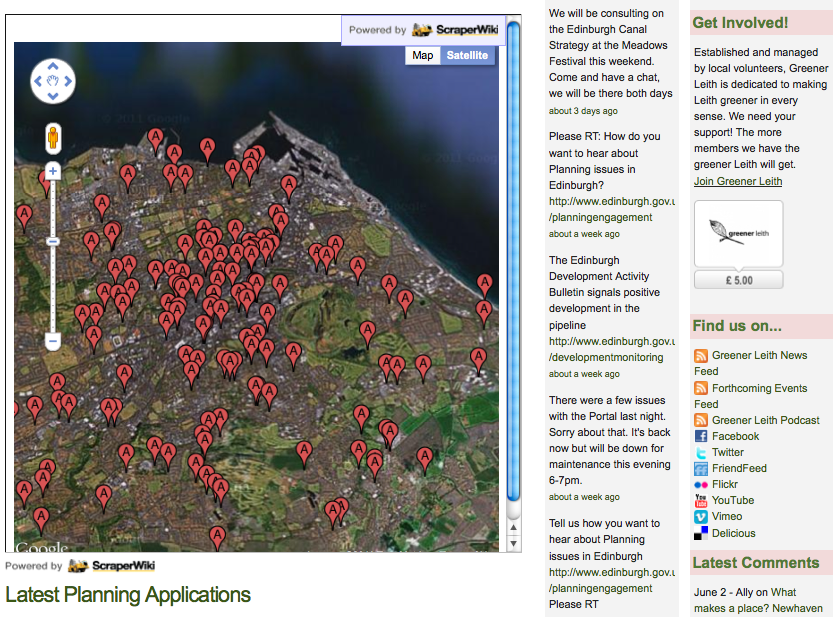 Now Robert and Michael first met at our event and we're thrilled that they've continued to work together to improve their idea and make data work for the people that are most affected. Robert is actually an electronics engineer but has found himself programming of late. He currently works for BlueFlow building stuff to do automated data mining.
ScraperWiki gives a nice way to run these things without having to worry about the infrastructure. Probably more important than the tech though is the documentation and wealth of other peoples work all nicely collected together and easy to "borrow" from
– Robert McWilliam, developer at BlueFlow
If this frees up some of Robert's time so that he can help out young, talented journalists who want to work with data, then our mission is succeeding. And for keeping in contact with your hack and helping him help others, Robert McWilliam we salute you!
PS: this has been helping us test out our realtime scraping capabilities (just so you know we're not lazing about!)